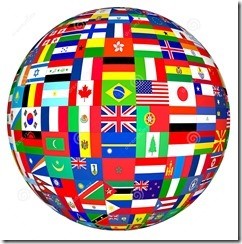 Back in August of 2016 the Board of Directors under the power given by
the By-Laws to create a new region had moved forward in regards to
the "International Population of IMAC". For some time the International
members were voicing their request for action to be recognized as a
region. If we are to become truly an International Organization, then
now was the time to let them have a voice on the BOD. A motion was
made to create an International Region and would have an "RD" assigned
to said International Region and also have a seat on BOD. Motion was made
and passed unanimously.
For the past 3 months since the creation of the International Region, the BOD has looked at appointing someone to this first time RD position. To have a place on the BOD, and have a say on the future of the International Region and how to possibly expand it.
We felt this candidate had the passion for IMAC not only in his country, but was also willing to travel to other countries to share his knowledge and promote IMAC. He has also traveled several times to the USA to complete and learn what Scale Aerobatic is about.
The BOD is happy to appoint Adi Kochav to be the first International Regional Director.